Approach to Common Project Problems
Make Your Choice
Our consulting and our educational programs address the three (3) key issues of workplace problems:
(To learn more about the area of your interest, click on the bullet point below of your choice.)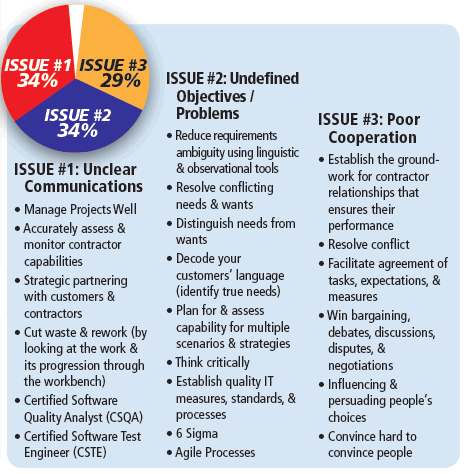 Supporting & Foundational Quality Management Consulting and Programs
Quick reference to our most popular courses relating to all 3 issues on just one page.
As you consider the benefits of a solution that provides the biggest bang for the buck, you might like to look at our client list, and view our printable capabilities.